Birmingham Place by Homeowners Development Corp.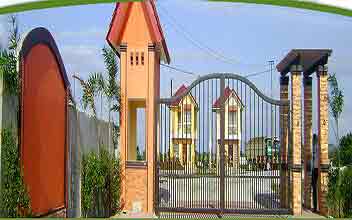 Project Type : Townhouse
Listing Type : Preselling
Units : Townhouse
Price: ₱ 2,430,000 & Up
Address : Rosario
Location : Pasig , Metro Manila PH Birmingham Place Homeowners Development Corp. Birmingham Place Birmingham Place Homeowners Development Corp. Birmingham Place Pasig
https://birminghamplace.buyhdc.com
The Birmingham Place is an affordable complex developed by Homeowners Development Corporation and is an ideal investment for middle-income families and professionals. Located strategically along Rosaria in Pasig City, it is close to Ortigas Center and is one of the projects developed by the builders as part of their residential development series across Metro Manila and Southern Tagalog. Finding a resemblance in its name, the contemporary styled architecture is inspired from pages of history dating from 16th century. It is a dynamic place to live with its close proximity to a number of commercial establishments, educational institutions, health care centers & hospitals, malls, market etc. It does not let the tranquil die despite its closeness to the city soul. It is a giver of perfect work life balance that helps you de-stress with state-of-the-art amenities. The complex is safe and secured and protected with 24 x 7 security service along with CCTV camera installed in strategic locations. It offers 3 house models namely Sheringham, Dover and Nottingham series including 2 –storeys single house and units along with townhouses of 2-storey. The units are spacious and equipped with all modern amenities required for comfortable and wholesome living. The magnificent residential space is an example of staying close to nature without disrupting the convenience of access to modern amenities. Each house unit measure within the range of 60 to 80 square meters and elegantly designed in terms of interiors. The complex is easily accessible with help of public transportation. The amenities like basketball court, parks, halls, playground etc. help break the monotony. The building has a proper drainage system, provision for cable and telephone lines, well-paved road and is secured with perimeter fence.
Popular Links
Birmingham Place
Birmingham Place Location
Birmingham Place For Rental Units
Birmingham Place Resale Units
Birmingham Place Pre-Selling Units
Birmingham Place Showroom
Birmingham Place Amenities
Birmingham Place Price
Birmingham Place Contact
Available Units